Virtual Interactions Drive Tangible Results
Have an enduring impact on the attendees of the Virtual SLEEP 2020 meeting. Engage attendees by setting live appointments. Interact in text and video chats, from one-on-one connections, to group chats with up to 12 people. Other opportunities include the popular SLEEP Walking in virtual format and lead generation. All exhibitors will benefit from the following metrics: 
Booth views

 

Asset clicks

 

Lead gen

eration

 through 

requests for information

 
Why Exhibit?
Virtual SLEEP 2020 exhibitors receive double priority points for SLEEP 2021.

The 

Exhibit

 

Hall 

will be 

accessible 24 hours a day

, 

maximizing your

 opportunities to collect leads.

Dedicated attendee engagement time is scheduled: 12:15-2:00 PM Central time and 4:45-6:00 PM Central time Friday (8/28) through Sunday (8/30).

Engage attendees by setting live appointments. Interact in text and video chats, from one-on-one connections to group chats.

Attendees 

will 

retain

 

access to the SLEEP virtual meeting platform until August 1, 2021,

 

meaning 

the requests for more information in your virtual booth and sponsorships 

will 

last for almost a year.
A wide array of sponsorship opportunities will allow you to make long-lasting impressions and heighten your branding impact.  
Why A Virtual SLEEP? Check Out All Benefits Attendees Will Enjoy!
Conference Schedule
| Date | Time |
| --- | --- |
| Thursday, August 27 | 6:00 PM – 7:45 PM CT, Plenary Session Only |
| Friday, August 28 | 9:30 AM – 6:00 PM CT |
| Saturday, August 29 | 9:30 AM – 6:00 PM CT |
| Sunday, August 30 | 9:30 AM – 6:00 PM CT |
Established in 1986, the Associated Professional Sleep Societies, LLC, is a joint venture of the American Academy of Sleep Medicine and the Sleep Research Society. The APSS organizes the SLEEP meeting, an annual meeting of the leading researchers and clinicians in the field of sleep medicine.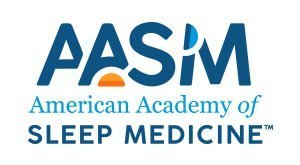 Established in 1975 as the Association of Sleep Disorders Centers, the American Academy of Sleep Medicine is the only professional society dedicated exclusively to the medical subspecialty of sleep medicine. The AASM's mission is to advance sleep care and enhance sleep health to improve lives. As the leading voice in the sleep field, the AASM sets standards and promotes excellence in sleep medicine health care, education, and research.  The AASM has a combined membership of 11,000 accredited member sleep centers and individual members, including physicians, scientists, and other health care professionals.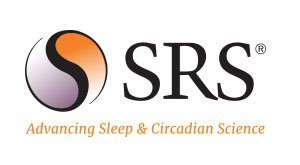 The Sleep Research Society, established in 1961, is an organization for scientific investigators who educate and research sleep and sleep disorders. The organization serves nearly 1,300 members and the field of sleep and circadian research through training and education and by providing forums for the collaboration and the exchange of ideas. Additionally, it advocates on behalf of its members to increase federally funded sleep research through grass-roots lobbying, communications efforts, and publishes peer-reviewed scientific journals SLEEP, and SLEEP Advances. 
Who Attends Virtual SLEEP 2020?
SLEEP 2019 was attended by nearly 4,800 physicians, researchers, sleep technologists, students and allied healthcare professionals; we anticipate in excess of 2,000 attendees at Virtual SLEEP 2020. 
Contact Us
Exhibiting & Sponsorship Opportunities: 
Annette Delagrange
National Sales Manager
[email protected]
Phone: (630) 737-9732 
For questions about the Exhibitor Portal, please contact:
Erin Kelly
Meeting Planner
[email protected]
Phone: 630-737-9700
Associated Professional Sleep Societies, LLC
2510 North Frontage Road, Darien, IL 60561
Phone: (630) 737-9700
Fax: (630) 737-9789
Sleepmeeting.org 
All Other Exhibitor Inquiries: [email protected]